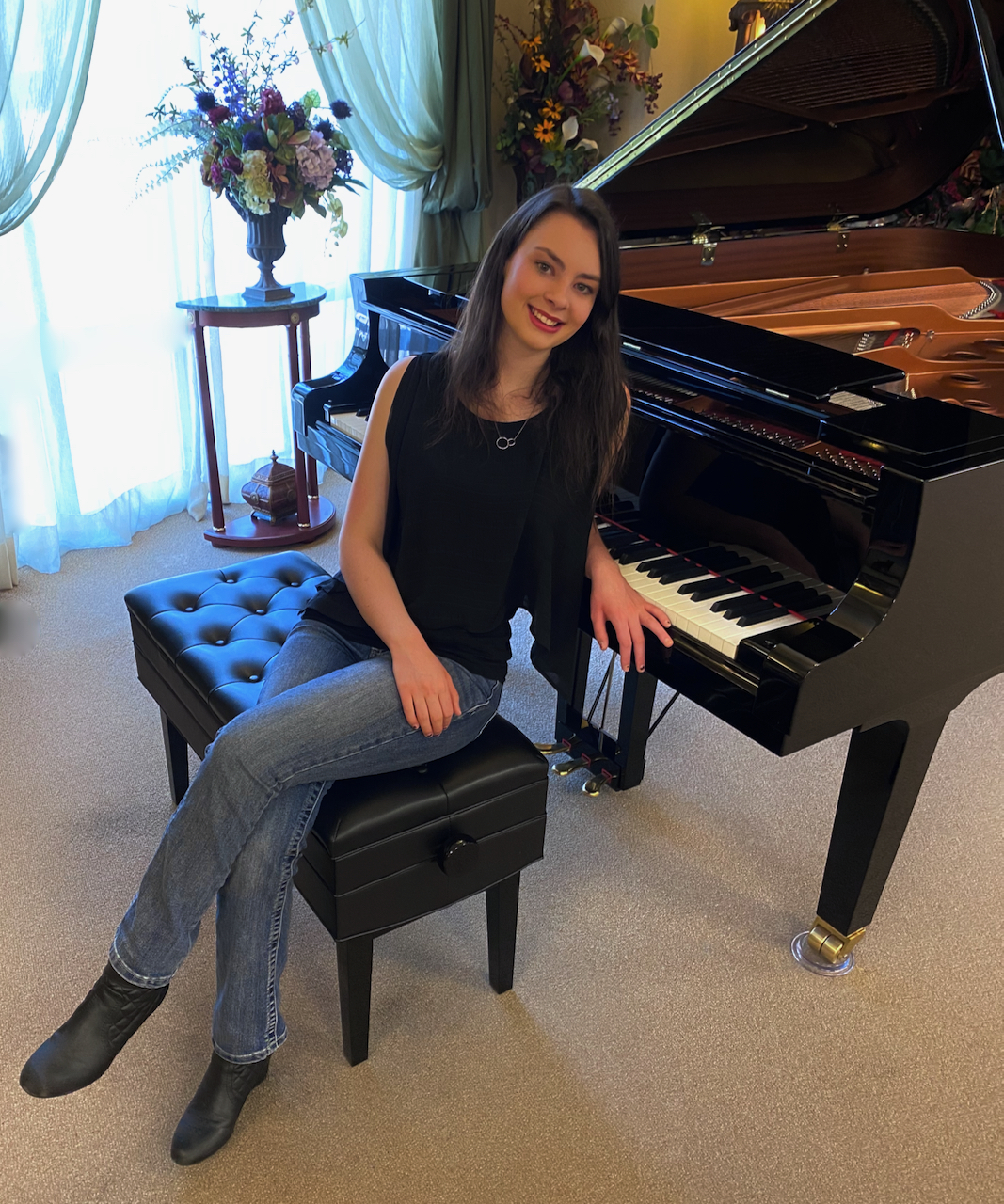 Corrisë Hobbs began studying music at a young age. She was later drawn to composition and continued down that road. She is an honor graduate from the International Music Syndicate after completing seven years at that institute.
Besides composing wonderful works, Corrisë enjoys acting. Corrisë's passion for acting stems from her association with people and storytelling. Much of her storytelling is evident in her compositions.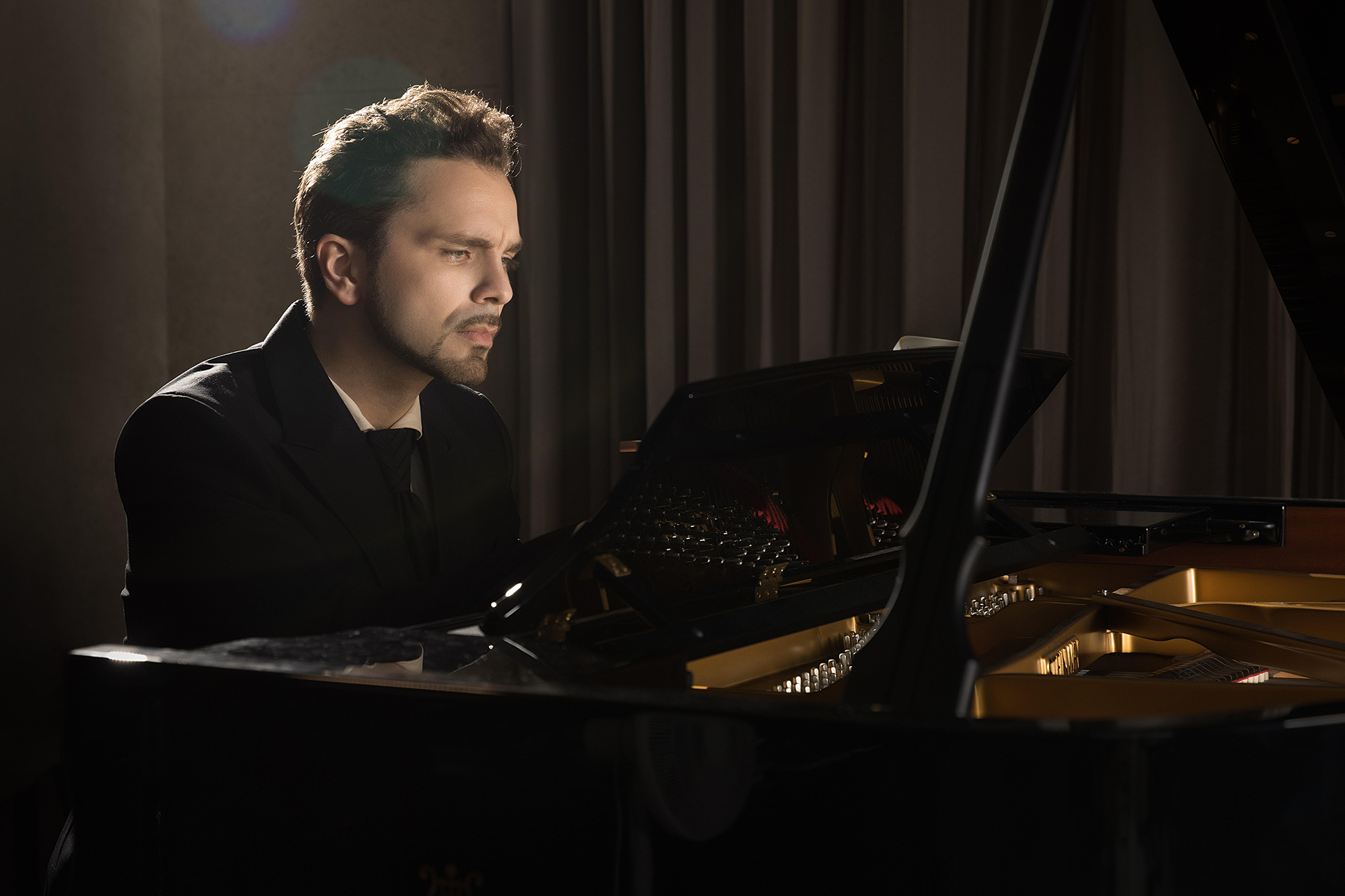 Daniel Espen is a composer, pianist, painter and set designer. Since 2006 he has been very active as a concert pianist in Italy and around the world. During the years 2013 and 2014 Daniel Espen won several competitions: The First Prize award at the second edition of the "David Maria Turoldo" in Rovato (Italy); his quartet Danza Visionaria was selected among the top ten quartets at the "Seattle Composer Alliance" (USA); the Third Prize at International Composer Competition "Ilaria Rambaldi" in Chieti (Italy); the Second Prize at the international competition "Busan Maru International Music Festival" (South Korea) with the score Stabat Mater for mixed choir and orchestra.
In 2015 Daniel Espen released his first CD
Archetipi
(Archetype) where he performed the contemporary piano music composed by Luca Tessadrelli and himself.
In 2017 his symphonic sketch
Dance on the Spring of Life
won the First Prize in the "Arturo Toscanini competition" in Parma (Italy). After one year, in 2018, Daniel Espen's piano composition
Ballata Antica
won the "Benenti Foundation International Composer Competition" in Como (Italy).
In 2020 his painting, Spirit and Matter - Portrait of Luca Tessadrelli, was selected in the second round of the "British Portrait Award", the most prestigious competition in the world of fine arts (London, UK); in July of the same year, his composition for mixed choir The Chant of the Witches won the Third Prize at the "International Choral Composition Competition" in Tokyo (Japan).
GRAMMY NOMINATED PIANIST DAVID LANZ is a contemporary instrumental legend whose deeply-felt compositions helped forge the New Age music movement over 20 years ago. Since then, countless fans around the world have embraced his music. His unique impressionistic style is emulated by countless pianists, and his compositions and arrangements performed and studied around the world.
Lanz, who was nominated for a Grammy in 2000, reached worldwide prominence with his million selling number one hit, Cristofori's Dream.
---
The music of Internationally award winning vocalist and composer, Kristin Amarie, is a reflection of her travels as she has spent her life living and performing music in such divergent locales as Norway—where she was born—New Delhi and the United States. She has also spent time in London, Bangkok, Malta, France and now lives in Cyprus with husband, David Lanz.
Together this musical couple has collaborated and produced half a dozen solo and duet recordings since they met four years ago.
David Nevue is a self-taught pianist who resides in Eugene, Oregon.  He has released sixteen albums of his solo piano compositions and arrangements, including his most recent, "In the Soft Light of Grace," which debuted at #1 on iTunes and Amazon for his genre and made it into the Top 5 on the Billboard charts! An award-winning, internationally recognized recording artist, Nevue's piano music can be heard on Pandora, SiriusXM, Spotify, Apple Music, YouTube - virtually anywhere you listen to music! 
David is also the founder and program director of Whisperings: Solo Piano Radio (founded in 2003), the very first Internet radio broadcast to feature solo piano music exclusively. In July 2006, The Wall Street Journal named Nevue a "media mogul" including him on a list of producers "being catapulted into a position of enormous influence." He is one of the few independent artists to surpass a billion spins on Pandora radio and was recently (2018) interviewed for an article in Rolling Stone Magazine.
Emilee Hartley began studying piano at the age of four. She began her studies under Cathy Cox and quickly grew to love playing the piano and composing. At eleven, Emilee continued her studies under Sara McDaniel and studied with her all the way through college. Throughout her performance career, Emilee won first place at the Colorado State Competition for different times as well as many other competitions throughout the state. Emilee also won "Best Piano Piece by a Female Composer" at a Competition at Mesa State University, with her original piece Journey.
As an independent musician, Emilee has pursued piano through composition as well as performance. Writing music continues to be her passion. Since studying music in college, Emilee has devoted herself to composition and has released three solo piano albums: Illuminate, Odyssey, and a holiday collection, Christmas Piano: Love Most Bright. She has also released several piano covers of Disney songs, including "A Whole New World" and "A Dream Is A Wish Your Heart Makes." Her music can be streamed around the world on all platforms, including Spotify, Pandora, Amazon, and Apple Music.
"My favorite part of writing music is the opportunity to express my thoughts, ideas, and feelings in a unique way. I spend a lot of time shaping my experiences into music, whether they be occurrences in the past of just sketches of things I observe on a daily basis. I hope my music paints inspiring scenes and that you feel refreshed and enlivened each time you listen to it."
Emma began playing piano at age four and started composing at age six. She studied Composition with Dr. Kevin Olson at the Utah State University (USU) Youth Conservatory throughout high school. Emma has been recognized as a 2018 MTNA Composition Young Artist National 2nd place winner, a 2018 ASCAP Morton Gould Young Composer Awards Honorable Mention, a 2017 NFMC National 2nd place winner, a 2017 ASCAP Morton Gould Young Composer Awards Finalist, a National YoungArts Foundation merit winner in 2017 and 2015, a 2016 MTNA Composition Senior National Finalist, and has won awards from UMTA, MTNA, NextNotes, USU Youth Conservatory, and PTA Reflections. She won the NFMC Olga Klein Nelson award in 2015.
In 2019, Emma attended the European American Musical Alliance (EAMA) Summer Institute in Paris, France, with the Florence Gould Foundation Michael Iovenko Fellowship. She attended the Boston University Tanglewood Institute Young Artists Composition Program in 2016 and the Brevard Music Institute Composition Program in 2015. In 2017, she was commissioned by the acclaimed Fry Street Quartet to write a string quartet for the inaugural year of the Fry Street Chamber Music Festival. Her compositions have been premiered by the Fry Street Quartet, the American Festival Chorus & Orchestra, and Chamber Orchestra Ogden in Utah, and she has premiered several works at Vanderbilt University. An accomplished cellist and pianist, Emma was named the 2017 Utah Sterling Scholar Winner in Instrumental Music.
Grace Hale received her B.A. in Music from Colorado College in Colorado Springs, Colorado. She has attended music programs at Interlochen, Oberlin Conservatory of Music, Boston Conservatory, New York University/ASCAP, California Summer Music at Sonoma State University, Curtis Institute of Music, Snow Pond Music Festival, the International Summer Academy of Music in Germany, LunARTS Festival, and most recently in Noosa, Australia, where she joined her professor Ofer Ben-Amots for her second time at the International Summer Academy of Music.
Grace has studied composition under Jim Stephenson, Marti Epstein, David Tcimpidis, David Ludwig, Jonathan Bailey Holland, Alyssa Weinberg, Rob Deemer, Shinuh Lee, Jenni Brandon, Richard Nelson, Edward Jacobs, John Murphree, Jan Jirasek, and Ofer Ben-Amots. She also had the privilege of having her music performed by ensembles such as The Portland Chamber Orchestra, The Walla Walla Symphony Orchestra, andPlay, Worcester Chamber Music Society, and Transient Canvas. In 2019, Hale was recognized as a first prize contestant of the Rocky Mountain Brassworks Competition. Hale's latest projects include composing the score for Colorado College's documentary The Block Plan directed by Steven Hayward. Hale is also preparing six compositions for international premiers in February 2021, at Composing Noosa in Australia.
Grisha Krivchenia is a composer and pianist who divides his time among Santa Fe, the Seattle area, and concert dates around the world. He enjoys a busy performance schedule, and his compositions are realized by professional ensembles throughout the Northern Hemisphere. Recent premieres have taken place in Los Angeles, Seattle, and Bucharest.
Grisha completed his studies at Oberlin Conservatory, where he studied piano with Sedmara Rutstein and composition with Jeffrey Mumford. In 2007, Grisha founded the music program at Spring Street International School in Friday Harbor, where he taught for seven years. His chamber music is published by Abundant Silence.
Grisha takes a special interest in using art to amplify voices that might otherwise go unheard. He writes music in collaboration with hospice patients and recently completed a song cycle based on interviews with Syrian refugees living in Jordan, Lebanon, and Turkey.
Born in Sibiu, Romania, Ioana received her first piano lessons from Elena Drughe. At the age of four. Four years later, at the age of eight, she won her first piano competition. In 2002, she studied under Prof. Enikö Orth. Ioana soon became recognized as a winner of national and international competitions. Winning the Constantin Silvestri Scholarship Competition in 2005, earned her the opportunity to spend a year in England, where she worked with Moira Gray at the Pocklington College York. Ioana has performed in Romania, Bulgaria, Germany, Holland, Spain, England, Switzerland, the United States, and Japan.
Ioana is a world class concert pianist, chamber music accompanist, improviser, composer and arranger. Ioana Ilie successfully completed both her Bachelor's Degree and Teaching Diploma at the Music Academy Basel, Switzerland in the class of Prof. Adrian Oetiker. Ioana gives credit to Stephen Kovacevich (USA), Piotr Anderszewski (Poland), Jan Schultsz (Holland) and Fabio Bidini (Italy), for their valuable guidance through the years.
She taught improvisation at the Music Academy Trossingen, Germany from 2011 until 2015, and gives courses on classical improvisation. In 2015, Ioana was appointed piano teacher at the Basel Music Academy campus, and is often invited to teach lectures on chamber music and improvisation. Ioana Ilie was awarded a three-year scholarship from Notenstein's Young Musicians Programme in spring 2014. Her first official album, including many of her own works, has been scheduled for release at the end of 2017.
Jackson Berkey's published catalog offers over 400 titles encompassing choral, solo vocal and instrumental, chamber ensemble, band and orchestral works, as well as concerti and works for chorus and orchestra. Premières of commissions have taken place in America and abroad on university campuses and concert stages and by professional musicians, as well as massed children's choirs. Awards and honors include the Nebraska Individual Artist Fellowship for Performing Arts Distinguished Achievement in Composition Award, First Prize in the New Music for Young Ensembles Composition Contest in New York City, First Prize at the Alienor Harpsichord Competition in Hilton Head (NC), annual ASCAP Awards, and award-winning video scores.
Best-known nationally as a pianist and recording artist, Jackson celebrates 38 years as featured keyboardist with Mannheim Steamroller. In the classical world, his recordings for American Gramaphone and SDG Records continue to elicit rave reviews. From his M.S. at the Juilliard School of Music, the studio of Josef Raieff, sessions with Vincent Persichetti and William Schuman, to his 1969 Town Hall debut and touring with Norman Luboff; Jackson Berkey also has a long association with the New York City classical scene. In 2009 Mr. Berkey was named to the International Roster of Steinway Artists.
Jackson has been writing major choral/orchestral works for New York City performances every two years. In these premières, Almeda Berkey conducts massed choirs and orchestra at Carnegie Hall. Performances have included Come, Follow Me!, Crucifixus, Cantate 2000, South Dakota Shadows, American Journey, In Memoriam: Kassarjian, and Thoughts and Remembrances. Recent premières include his Genius of the Wood, Nr. 1 Noel, Firelight, A Minor Incident, Soft Voices, Sweet Violets and Rose Leaves, Midnight Berceuse, Aeolian Ballade & Scherzo, Certain Am I, Led By Christ, and Deck the Hall.
In another grand endeavor, Jackson has composed 24 Nocturnes, one in each key. His work shows great respect for and connections to Stravinsky, Rachmaninoff, Debussy, Barber, and Copland. As a "21st Century Romantic" Jackson has developed his own writing style with beautiful and soaring melodies, exciting and driving rhythms, and lush vertical sonorities. Berkey's newest piano solos reveal his deep maturity as pianist and consummate composer.
Kevin Olson is an active pianist, composer, and piano area coordinator at Utah State University, where he has taught courses in piano literature, pedagogy, accompanying, music theory, among others. In addition to his collegiate teaching responsibilities, Kevin directs the piano program at Utah State University, and oversees the Utah State University Youth Conservatory, which provides weekly group and private piano instruction to more than 200 pre-college community students. The National Association of Schools of Music has recently recognized the Conservatory as a model for pre-college piano instruction programs. Before teaching at Utah State, he was on the faculty at Elmhurst College near Chicago and Humboldt State University in northern California.
A native of Utah, Kevin began composing at age five. When he was twelve, his composition, An American Trainride, received the Overall First Prize at the 1983 National PTA Convention at Albuquerque, New Mexico. Since then he has been a Composer in Residence at the National Conference on Keyboard Pedagogy, and has written music commissioned and performed by groups such as the Five Browns, American Piano Quartet, Chicago a cappella, the Rich Matteson Jazz Festival, Music Teachers National Association, American Festival Chorus & Orchestra, the Festival for Creative Pianists, and several piano teacher associations around the country. He gives workshops and performances nationally and internationally, most recently in India, China, Canada, and Great Britain.
Kevin maintains a large piano studio, teaching students of a variety of ages and abilities. Many of the needs of his own piano students have inspired over 200 books and solos published by The FJH Music Company and other publishers.
Kristen discovered a passion for composing music at the age of five. By the time she was eight, she had enrolled at the International Music Syndicate and graduated ten years later as an honor graduate. She excelled in piano performance with a strong focus on composition, arranging and orchestration. At the age of 12, several of her compositions were selected to be published by the Contemporary Composers Circle (CCC) Music Company. Two years later, The FJH Music Company approached Kristen to begin composing and arranging pieces to be published.
She has performed an original composition at Ariana Richards' (Lex/Jurassic Park and featured artist for the CCC) wedding event. She has also performed original compositions at events featuring Jackson Berkey (pianist/co-founder of Mannheim Steamroller), Nadejda Vlaeva (concert pianist), Debbie Turner (Marta/The Sound of Music), Karolyn Grimes (Zuzu/It's a Wonderful Life), David Lanz and David Nevue.
Kristen has received numerous commissions from organizations worldwide and continues to compose for the CCC and FJH Music Company. In addition to piano composition, Kristen continues to compose orchestral pieces for various forms of visual and digital media such as commercials, videos, website music, and video games. She is also composing and orchestrating for documentary film and cinema. In the spring of 2017 Kristen's music premiered at the Santa Barbara International Film Festival in the documentary film, The Boatmaker.
Mary Leaf was born in Minnesota and lived in various places in the Midwest before graduating from high school. She received her undergraduate degree in music education from the University of Washington, with continuing education in pedagogy from North Dakota State University. She is a member of NDMTA, MTNA, the National Federation of Musicians, the National Guild of Piano Teachers, and ASCAP. She is active in the Bismarck area as a collaborative pianist and accompanist.
Aside from composing briefly as a small child, Mary did not plan to be a composer. She could not have been more surprised by the circumstances which brought about her first "serious" compositions for students. A number of years ago, there were very few pre-staff pieces on the market. Since she had an annual Halloween recital, it was necessary one fall, to find pieces for seven new students. Easier said than done! She returned home from the music store to study the pre-staff pieces in the method book she was using, wondering just how difficult it might be to write something for Halloween. Thus began a serious adventure in making extremely simple pieces sound like something! She joined the FJH Music Company as a writer in 1999, shortly after submitting those pre-staff pieces, and has had fun exploring her voice ever since.
Mary recently retired from active teaching, and enjoys more time for writing, hiking, and traveling. Mary and her husband, Ron Schneider, live in Bismarck, North Dakota. They have five grown children and ten grandchildren. When they are not visiting children, they enjoy traveling to new places. Mary receives much of her inspiration from the places they visit. She feels a special affinity to nature and enjoys day hiking with Ron, wherever they may be. During the long North Dakota winters, time is spent reading voraciously, working jigsaw puzzles, and dreaming about summer!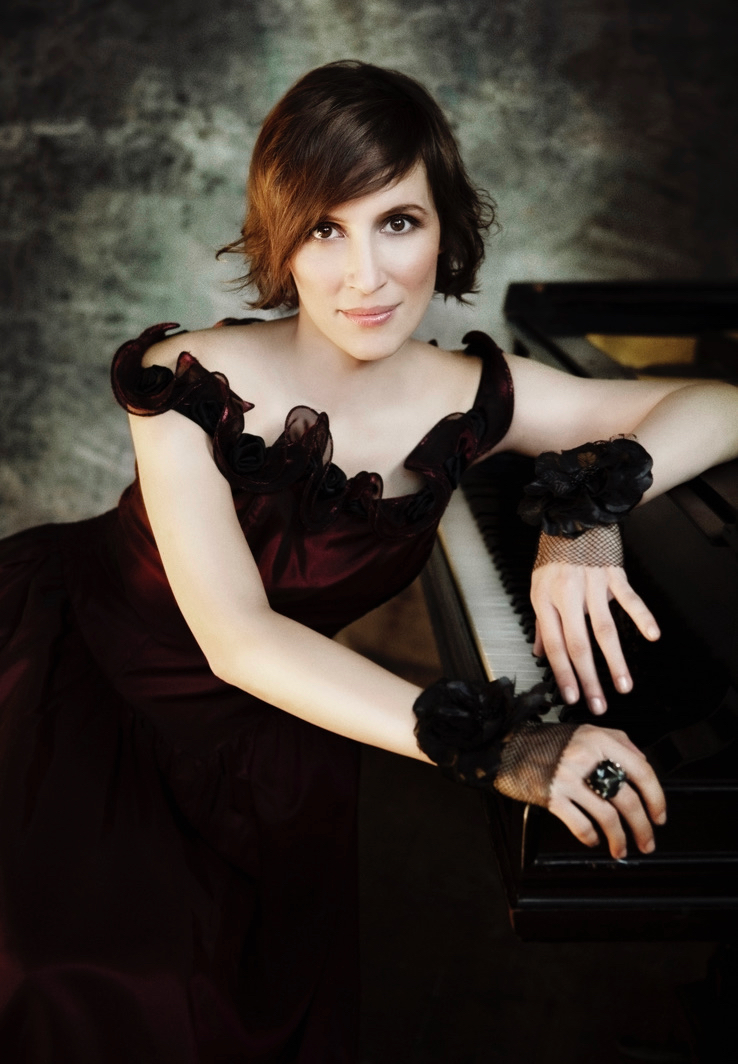 Nadejda Vlaeva is an award-winning pianist, who has performed throughout North America, Europe, and Asia, including at Carnegie Zankel Hall, the Rose Hall in Lincoln Center, the Oriental Arts Center in Shanghai, and The Concertgebouw in The Netherlands. Nadejda Vlaeva is a Hyperion Recording Artist, and was the first pianist to record the complete Bach Transcriptions of Camille Saint-Saëns ["positively stunning," BBC Music Magazine Instrumental CD of the Month]. The CD's opening track inspired the award winning short animation movie Ouverture that premiered at the Lincoln Center Film Festival in New York. Her Piano Music of the Liszt CD won the Grand Prix Liszt du Disque, and her CD Piano Music of Sergei Bortkiewicz was a Musicweb Recording of the Year ("absolutely first class"). Her newest CD contains world-premiere recordings of works by the noted Bulgarian composer Pancho Vladigerov. In addition to her internationally released CDs, Nadejda Vlaeva recorded soundtrack music for the documentary film In Search of Cezanne produced by Academy Award winner Allan Miller. At the E.G. Conference she collaborated with BBC Planet Earth and also with the violinist Joshua Bell. The American Composer Lowell Liebermann has dedicated two works to Nadejda Vlaeva, both of which were premiered by her. Miss Vlaeva has composed several original works and arrangements, of which Cascades, An Adventure in Europe, is the first to be published by the CCC Music Company. Nadejda Vlaeva was born in Sofia, Bulgaria and began playing the piano at age 5. She studied piano in Bulgaria, The Netherlands, and New York City. She currently divides her time between New York City and Europe.
Maya started her piano studies at the age of six and continued successfully for many years before shifting into composition. She has continued along that path and has created wonderful compositions, one of them, Prelude to the Moon. Her compositions have been influenced by the great composers of the past, along with contemporary composers such as Kevin Olson, David Lanz, Christine Brown, David Nevue, and others.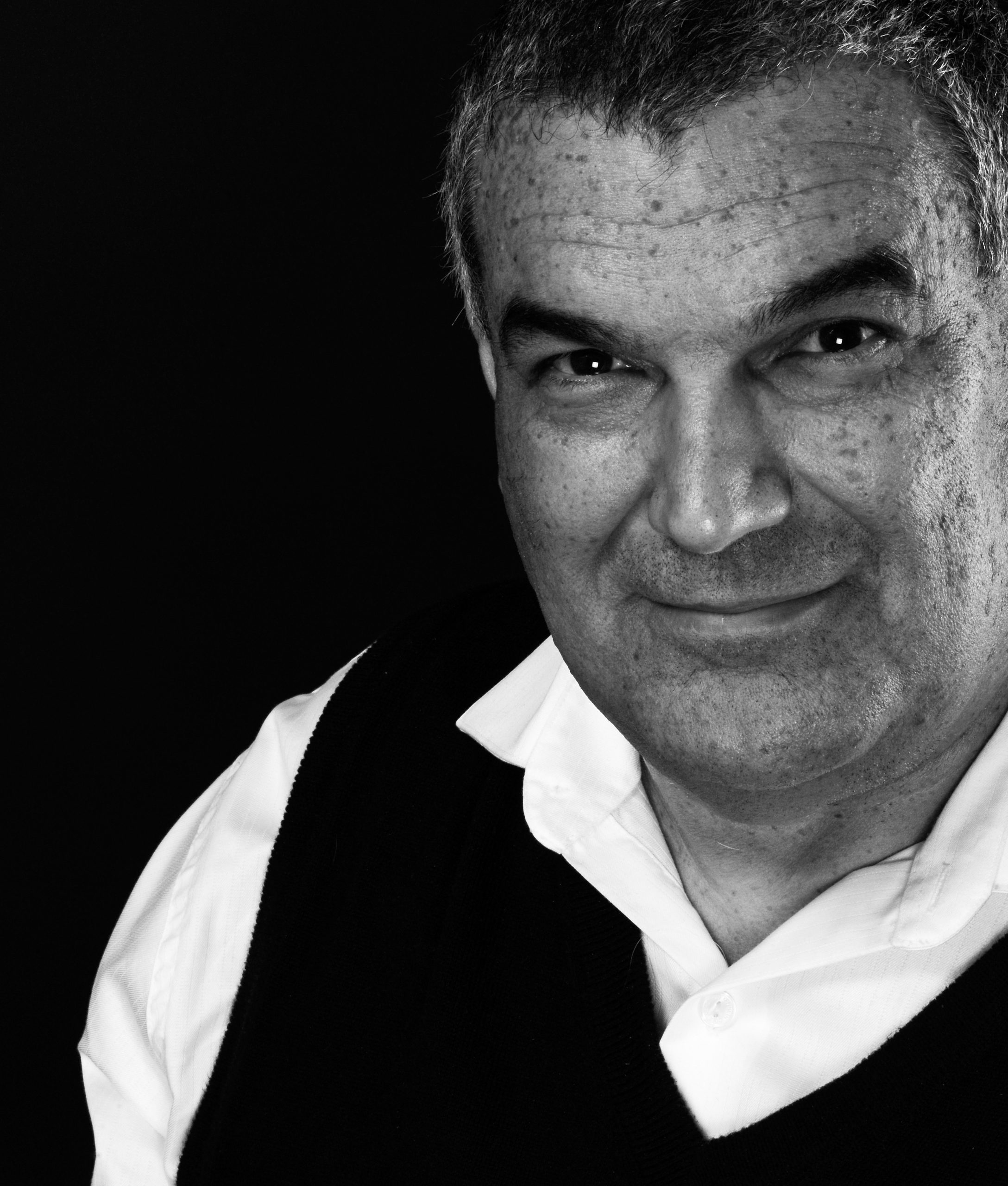 Born in Haifa, Israel, in 1955, Ofer Ben-Amots gave his first piano concert at age nine and at age sixteen was awarded first prize in the Chet Piano Competition. Later, he continued his composition studies in Tel Aviv, Geneva, Switzerland, and the Academy of Music in Detmold, Germany, where he graduated with degrees in composition, music theory, and piano. Upon his arrival in the United States in 1987, Ben-Amots studied with George Crumb at the University of Pennsylvania where he received his Ph.D. in music composition. Currently Chair of the Music Department at Colorado College, Dr. Ben-Amots teaches composition and theory.
Amots' compositions are performed regularly in concert halls and festivals Worldwide. His music has been performed by such orchestras as the Zürich Philharmonic, Munich Philharmonic, Austrian Radio Orchestra, Brooklyn Philharmonic, Colorado Orchestra, Concerto Soloists of Philadelphia, and Portland Chamber Orchestra, among others. His compositions have been recorded by the Gewandhaus Orchestra of Leipzig, Munich Chamber Orchestra, Barcelona Royal Philharmonic, Odessa Philharmonic, BBC Singers, and the renowned Czech choirs Permonik and Jitro. He is the winner of the 1994 Vienna International Competition for Composers, 1988 Kavannagh Prize, the Gold Award at South Africa's 1993 Roodepoort International Competition for Choral Composition. His Avis Urbanus for amplified flute was awarded First Prize at the 1991 Kobe International Competition for Flute Composition in Japan. In 1999, Ben-Amots was awarded the Aaron Copland Award and the Music Composition Artist Fellowship by the Colorado Council on the Arts. Ofer Ben-Amots' works have been repeatedly recognized for their emotional and highly personal expression. The interweaving of folk elements with contemporary textures, along with his unique imaginative orchestration, creates the haunting dynamic tension that permeates and defines Ben-Amots' musical language.
A multi-talented keyboard artist and composer, Phillip Keveren displays a tremendous versatility in both his original works and concert performances. He composes in a variety of genres, and is widely acclaimed for his piano publications.
Mr. Keveren is a prolific arranger, orchestrator and producer. His work is featured in numerous instrumental recordings, church choral, educational piano and Christian artist releases (Travis Cottrell, Larnelle Harris, Sandi Patty, Mandisa, Jeremy Camp, The Brooklyn Tabernacle Choir). Phillip is co-author, major composer and orchestrator of the internationally acclaimed Hal Leonard Student Piano Library, a complete method of study for young students. His unique piano arrangements are also featured in The Phillip Keveren Series (Hal Leonard Publishing).
Mr. Keveren holds a Bachelor of Music in Composition from California State University, Northridge, and a Master of Music in Composition from the University of Southern California. He and his wife Lisa live in Franklin, Tennessee and are parents of two grown children, Lindsay and Sean.
Rachel Lamb is an artist in many respects. In addition to composing and arranging music, she enjoys watercolors, digital art, creative writing, singing, and other mediums. Rachel's musical portfolio is marked by many impressive commissioned pieces, dedications, and musical arrangements. With advanced piano performance being her forte, she captivates audiences with her presence on stage. As she continues to develop her artistry, she enjoys expanding the ways in which it is expressed - whether it's through the keys, voice, pen or paintbrush.
---
Daniel's career as an artist and musician has spanned across many genres, from film-scores to hip-hop to jazz. As a composer, producer, and audio engineer, he has played a part in dozens of productions including albums of his own and with other artists, TV and Radio programs, documentary film scores, and numerous commissioned and collaborative projects. As a composer and pianist, Daniel has been particularly inspired by the style and technique of Jackson Berkey, along with the timeless passion of romantic era composers like Chopin.
---
Rachel and Daniel have performed in special events featuring actors from well-known movies and music celebrities, e.g., Kevin Olson, Debbie Turner (Marta/The Sound of Music), Jackson Berkey (Co-Founder/Pianist of Mannheim Steamroller, and Ariana Richards (Lex/Jurassic Park). They have also orchestrated music for websites and have produced several CDs.
Ryan Marvel is a native of Colorado. He began to tinker on the piano at a young age, watching his brother and grandmother play and would recreate what he was hearing. Once in lessons, he frustrated his early teachers as reading music seemed like a burden to him. Eventually, he would come to know a teacher who understood individual creativity and taught him the value of reading to enhance arranging and composition.
Ryan began to think about classical piano as a career through his high school years, studying with Patricia Weaver in Durango. Responding to his desire to go to Juilliard, his teacher would tell him, "Great! Get ready to give everything to the dream…and get ready to give everything else up…like basketball, tennis, skiing…" Ryan reconsidered. He continued to compose and arrange music and attended Northern Arizona University in Flagstaff, Arizona, on a music scholarship. At that time, it wasn't a good fit for Ryan, so he returned home to focus on composition.
For the next several years, Ryan worked in the restaurant industry. Days off were spent skiing and hiking, camping, and piano became more of a side pursuit. While he found success in business, he always felt that calling back to music. In April 1999, he took a part-time job as a pianist at a small church in Chandler, Arizona. That decision would bring musical fulfillment back into Ryan's life for good. Ryan has released five albums since 2005. The most recent, Reflecting Forward, won 2017 Album of the Year honors from both Whisperings Solo Piano Radio and Solopiano.com.
Sophia Blayney started composing at the age of eight. She discovered her passion for composing when she was a student at the International Music Syndicate (IMS), in Colorado Springs, Colorado. She remained at the IMS for ten years, graduating with honors. What began as piano performance quickly morphed into a form of storytelling and self-expression. At that point, Sophia discovered her love for composing and has created many beautiful works including, Aujourd'hui, Through the Years, and Lullaby for Isabella.
Tiffany Jolicoeur is an active piano teacher, composer, accompanist, and pianist. She most enjoys writing piano music at the elementary and intermediate levels. In addition to piano, she has also served as a church music director, handbell choir director, harpsichordist for chamber ensembles, and a percussionist.
Tiffany is a native of Wisconsin where she started piano lessons at the age of seven. When she was 12 she started playing percussion, and in 1992 received a full scholarship to the University of Wisconsin-Madison. She received her BA in Piano Performance and French from the University of Wisconsin-Madison. She then moved to Albuquerque to finish her Master's degree in Piano Performance at the University of New Mexico, where she also received a full scholarship.
Tiffany and her husband, Mark, currently live with their two children in Colorado Springs, Colorado.
Wynn-Anne Rossi is an acclaimed American composer with vibrant educational outreach. She has a respect for all genres of music, and her diversity of experience and love of discovery reflect in her expressions as a pianist, composer and presenter. She has over 150 piano publications which are widely distributed online and in music stores. Her repertoire also includes works for vocal and chamber groups, concert band and orchestra. Commissions include works sponsored by Minnesota Public Radio, the National Endowment for the Arts, and the American Composers Forum.
Wynn-Anne has a strong commitment to musical education. She has been offering composition residencies since 2003, inspiring thousands of students to create their own music. Partnerships have included the MUNDI Project (UT), Linda Luebke String Festival (IN) and the St. Paul Chamber Orchestra (MN). Her innovative video series, Wednesdays with Wynn-Anne, offers two seasons on creative self-expression and jazz history/improvisation. Links can be found on YouTube and through her website: www.rossi-music.com
Wynn-Anne owns and manages a piano/composition studio in Wayzata, MN where regional wildlife and 10,000 lakes continue to inspire her music. She brings wildly creative ideas to numerous webinars, lectures and workshops across the country and around the world.